CROWLEY'S CREW, WINLATON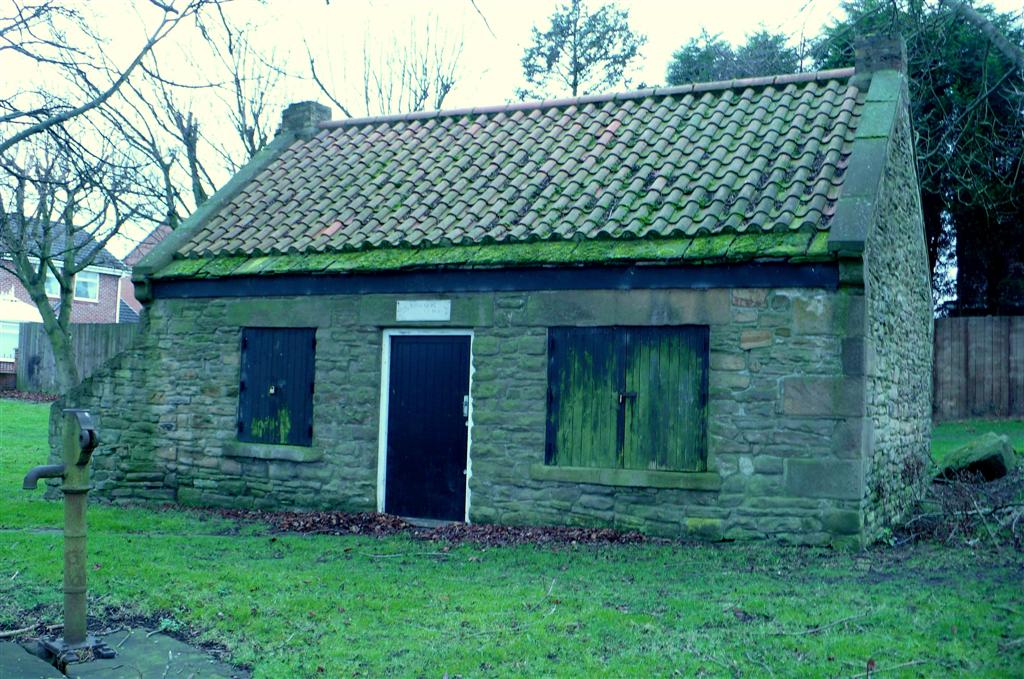 Sir Ambrose Crowley 1658 - 1713 was a very significant figure in Winlaton history. A preserved cottage forge (near Winlaton branch library on Church Street, photo on the right) and some local street names are the only indications now of the remarkable 'Crowley' episode in the life of the village.
Crowley was a Stourbridge born ironmonger with a shrewd eye for business opportunity. An entrepreneur, believed to be a quaker, who was incredibly successful yet who maintained a respect and compassion for those who worked for him. Historical accounts tell us he was a hard, demanding man - perhaps too forceful to easily win friends but he developed a 'business model' which worked and it just happened to be in Winlaton of all places. His business gave workers a degree of security which was a rare and attractive thing in those times, for people who were basically very poor. He was autocratic but paternal. His ideas relating to looking after his employees was an innovative social experiment which succeeded in its day and his 'factory' a significant precursor of the amazing industrial revolution which was to follow. He gained a reputation for high quality products and good service, particularly with The Admiralty, and all these aspects were the key to his phenomenal success.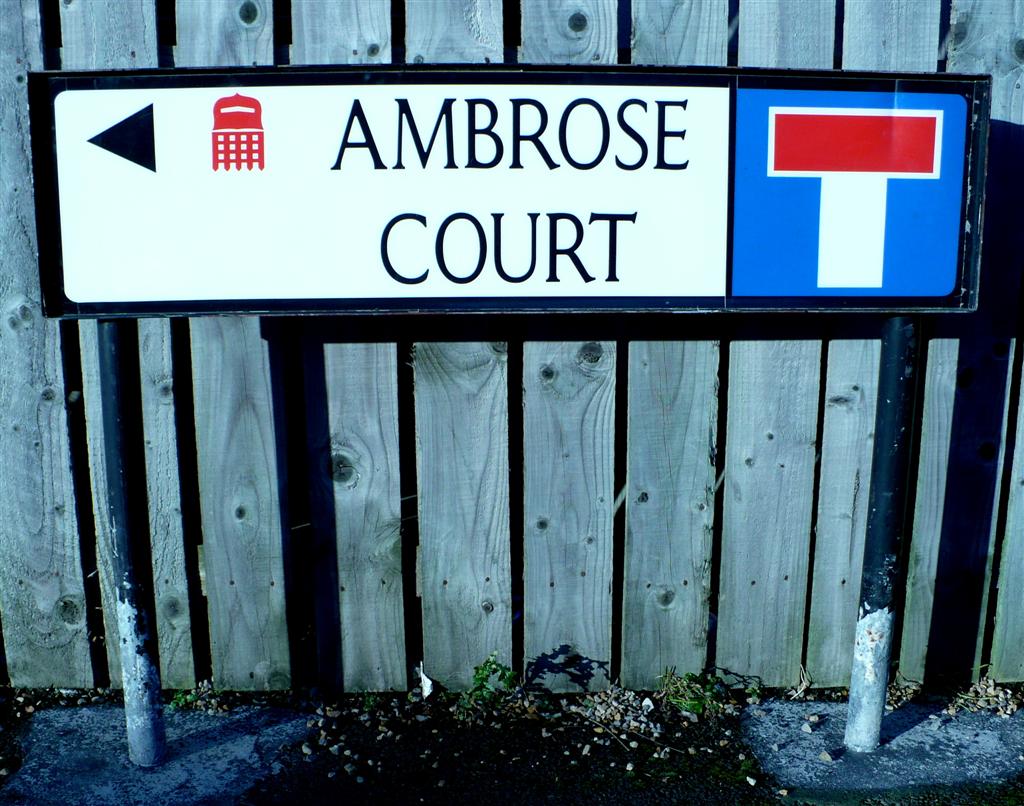 His quaker father and his grandfather before him (both called Ambrose) had built up an ironmongery in Stourbridge. At that time the black country was well known for nail production. In 1674 he was apprenticed to Clement Plumpstead, a City of London ironmonger. In 1681 he started his own business. His first ironmongery shop was 'The Doublet' in Carey Lane/Thames Street, London and was named after the garment he wore whilst working. He made frying pans, nails, brads and other small items of ironware. He then began raising capital to invest in ironmongery production in the the north east of England where he saw great potential. It followed a quarrel with his midland suppliers - his contemporaries probably thought him crazy to move his business north.
He set up an ironmongery business in Sunderland in 1683, seeing the opportunities of cheap and readily available local resources and that his raw materials and products could be cheaply shipped to/from London. Tyneside and Wearside collier boats were travelling to London with coal and coming back only with ballast, so there was a great opportunity there to get raw materials transported quickly and cheaply. Road transport of goods from the black country to London was slow, expensive, unreliable and capable of only small quantities at a time compared with the huge cargo of a boat. At the outset of his north east venture, workmen were brought over from Liege in Belgium (at that time considered the best place in Europe for blacksmith skills, slitting mills and nail production) and they passed on their knowledge, particularly on nail making.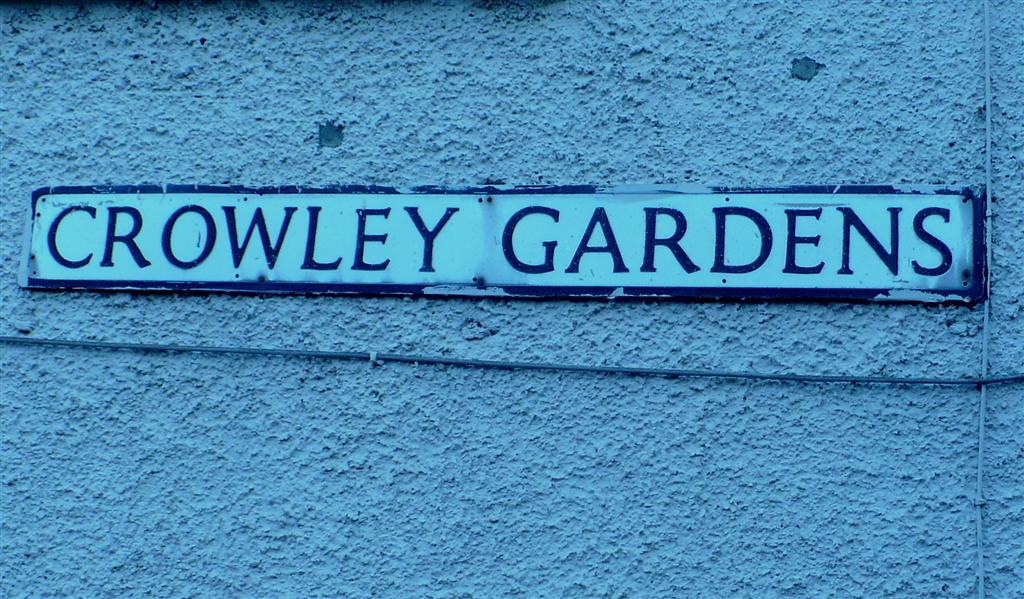 However the Sunderland venture was not particularly successful and there seems to have been some persecution of foreign workers. So in 1690 he relocated to Winlaton possibly because the local coal was particularly suitable to iron working, possibly also because of the availability of charcoal. Key also was apparent financial backing to enable initial setting up and then expansion. It is not proven but it seems probable he was given this backing by Sir William Bowes of Gibside Hall. The move and expansion of the business would have certainly needed a substantial injection of capital.
In the late 1690s local ads for labour sought 'good workmen who can make the following goods for which they will receive constant employment and wages paid punctually every week - augers, bed-screws, box and sad irons, chains, edge tools, files, hammers, hinges, hoes for the plantation, locks (specially ho-locks), nails, patten-rings and all other sorts of smith work'. (Bourn)
The ironworks (or 'The Factory' as it was known) was extended to Winlaton Mill (formerly Huntlayshaugh before Crowley arrived and set up the iron works where there had been a flour and fulling mill, on which he took a 99 year lease). Crowley recruited more skilled men in London and brought them north. In 1707, at Swalwell, a rival enterprise was bought out, bringing 'The Factory' to its full expansion. After this, smaller items were made at Winlaton, which was also the headquarters till the mid eighteenth century. Larger forgings (such as anchors and whaling harpoons) were made at Swalwell and Winlaton Mill. By 1712 Crowley was prepared to make any type of ironware. 'The Factory' was at its zenith for the next one hundred years.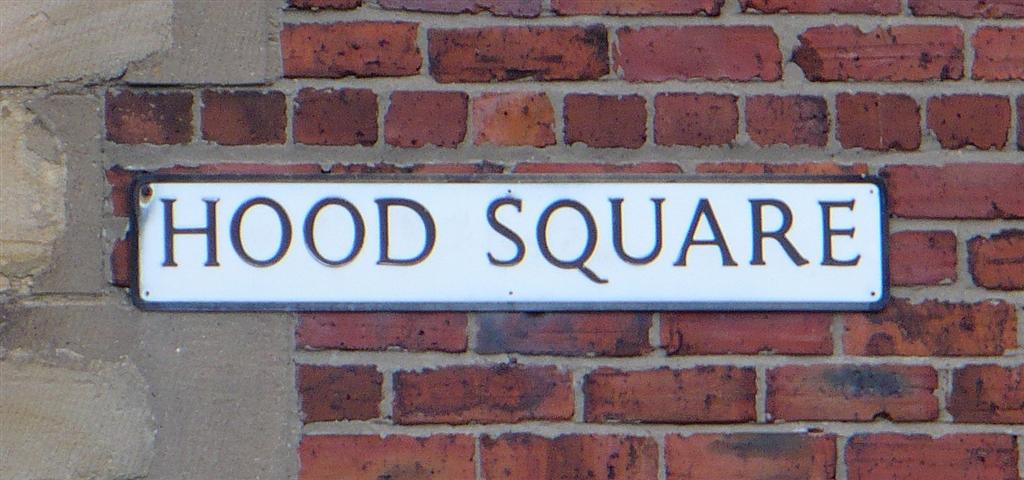 At its peak 1500 men were employed and Winlaton village grew from just a few cottages to become a small town of social importance. Smithy shops (built in communal groups and laid out in squares) were erected in every part of the village - nail makers, chain makers, hinge makers and so on. The goods made were sent to Blaydon (he had a warehouse there), loaded onto keels and taken to his 'New Quay' at Newcastle, then shipped, much of it to his large warehouse facility at Greenwich. For this he used his own two ships - 300 ton vessels named 'The Crowley' and 'The Theodosia'. The Admiralty was his major customer and indeed from 1690 to 1815/16 a substantial proportion of Admiralty procured ironmongery was supplied by the Crowley business, even long after the founder had passed away. This was the period of the naval wars with France.

Initially working hours were long - between 5am and 8pm (with a 9pm curfew) which in the early years left little time for recreation or self improvement but that was to gradually change.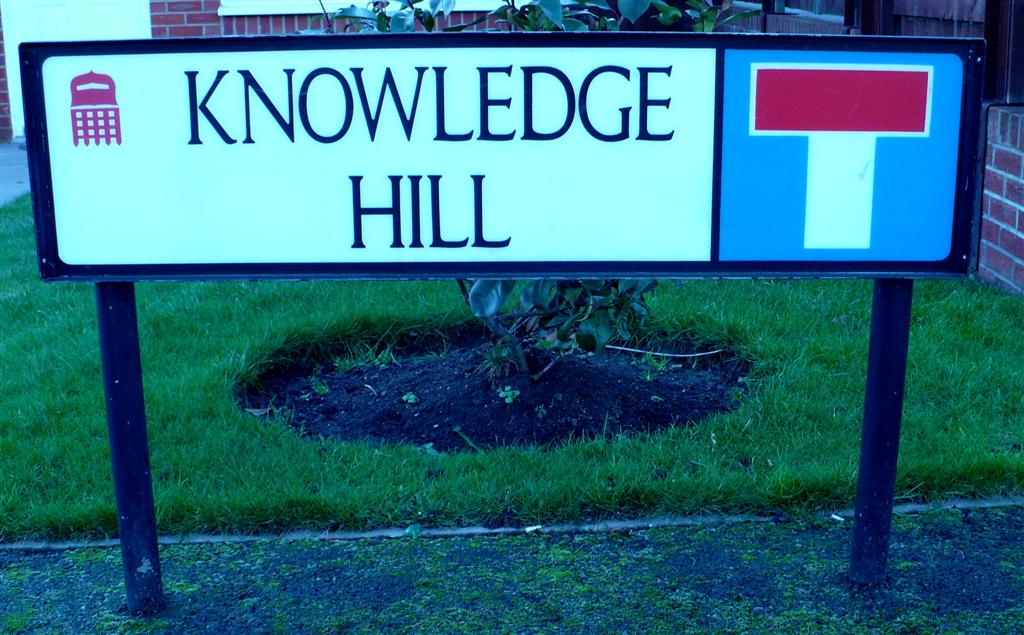 Crowley took interest in the religious welfare of his workers, had a chapel built by 1706 with money raised by subscription. The surplus was applied to the maintenance of a public school. He initiated social care for his workers' families from cradle to grave. Schooling was important such that the area near the school became known locally as 'knowledge hill'. Medical care was provided too. Workers agreed to subscriptions from wages and together with donations from Crowley this enabled weekly pensions to the retired, including widows and regular payments also to those who were injured or in ill health. Those getting help were called 'Crowley's Poor' and wore a badge. The ethos was - work hard and you will be looked after - it worked!

Crowley's Court - this was set up to meet every ten weeks, to deal with disputes among the workers. A code of laws and rules was developed and covered matters such as debt, complaints, misdemeanours. The tribunal decisions were binding - there was no appeal. Any payments would probably be by a regular deduction from pay in accord with the judgement. Non compliance meant expulsion. This strict regime ensured a relatively content workforce who knew 'the rules' and what they could and could not do. Basically you were in and followed the rules or you were 'out'.
The Factory had a strict regime of registration of workers - personal details were carefully recorded and when at one stage men began to migrate to a competitor, a contract clause was included henceforth - six months notice to quit, agreement not to work within forty miles of Newcastle, otherwise a penalty of £50, a huge amount of money in those days.

The business thrived and Crowley became a wealthy man in the process, eventually being knighted, in 1706. He had never made Tyneside his home but was a frequent visitor. He would send copious and detailed instructions to his managers. The London press (The Spectator) humorously nicknamed him Sir John Anvil. With the huge costs of the wars with France it reached a stage where the British Government owed him large amounts of money. Robert Harley (1st Earl of Oxford) set up The South Sea Company which took over the national debt. Crowley was paid in shares in this company and became a deputy governor. He was a Freeman of the Drapers Company and its Master in 1707. A career in politics followed - he served as Sheriff of London in 1707, then became an alderman of the City of London, then he was elected MP for Andover but sadly this remarkable man died suddenly in 1713, before he could take up his seat in Parliament. He is buried at the Parish Church, Mitcham in Surrey, his wife Mary (nee Owen), daughter of a wealthy land owner, was later buried beside him.

Photos below - left: Crowleys Ironworks entrance, Winlaton Mill 1937 and right: Crowley's Poorhouse, Winlaton (date unknown).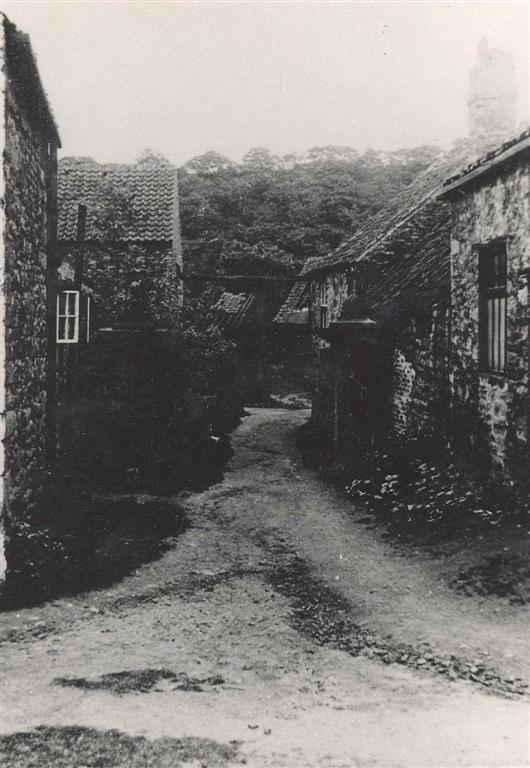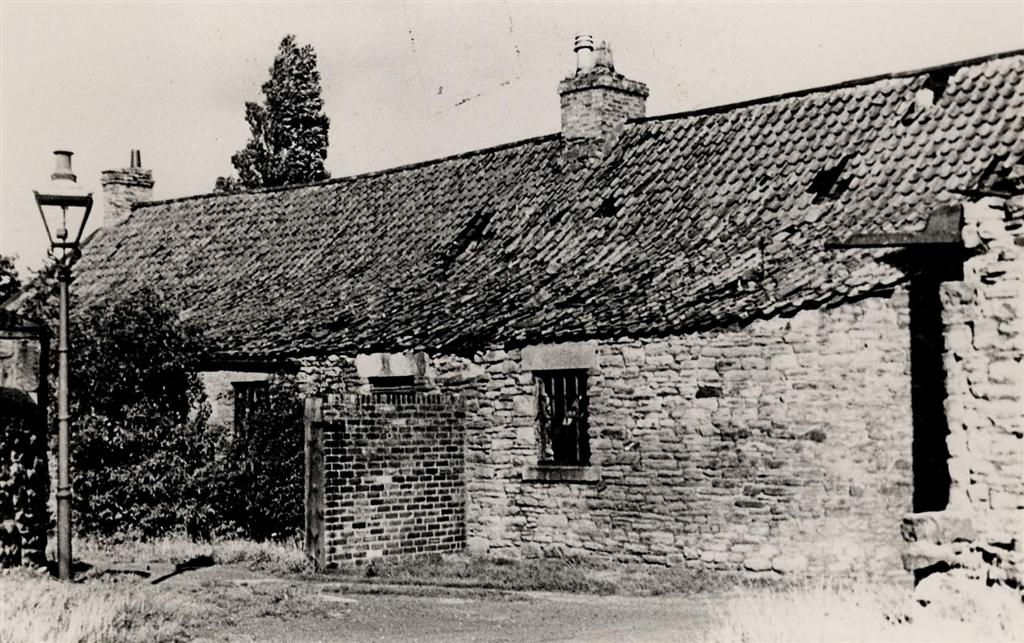 The firm which Crowley founded was continued by his son John (who also inherited the grandfather's business at Stourbridge) and then by his grandsons and lasted well into the reign of Queen Victoria, prospering from all the wars in the century following his death. Even so John faced stronger competition than his father, one example being the loss of the Portsmouth Dockyard contract to John Attwick in 1722.
On Johnís death his widow Theodosia took over, helped for a while by Sir Ambroseís two grandsons. London trade directories show her continuing as an ironmonger at 151 Upper Thames Street, London, and running the Winlaton works, until her death in 1782. Late in the 1760s she enlisted the help of Isaiah Millington (named as 'Mr Millington cashier at the Warehouses of business' in her 1781 will). After her death, Millington purchased a share in the business from her executors for £7690.9s.5d, and ran it for several years as "Crowley, Millington & Co". He continued to run the business on similar social principles to the founder. His descendants sold up the Winlaton works around 1845.

Crowley's Crew - during the Crowley era the workers began to be known as Crowley's Crew. They were clannish (not unlike the keelmen) and were aware of their rights and prepared to defend them. They formed a formidable group who in some respects, especially in the later years, were not too respectful of other people's property eg. in rampant poaching.
In 1767 there was a near riot over the prohibitively high price of provisions. Representations to the local JP were of no avail, resulting in members of The Crew stopping farmers on their way to market and compelling them to sell there and then, at prices the Crew thought fair. The farmers were none too happy but protest would have been useless and indeed dangerous. Poaching expeditions eg. to Hexham, terrorised the local farmers.
Recreational activities included cock fighting and even a bull ring (on the site of St Paul's Church), where prize bulldogs and captive bulls were pitted together with sometimes gruesome outcomes.

The men became politically aware and active and older conservative inclinations began to be replaced by the new reformist movements which gathered momentum in the nineteenth century.
In 1819 a public meeting was held in Newcastle. The Crew were present in great numbers (700) and one, Thomas Hodgson, was one of the speakers. The affair caused alarm to the authorities resulting in a letter of concern from the Newcastle Lord Mayor to The Home Secretary.

As the Chartist movement (a working class movement for political reform 1838 - 48) gathered pace, Winlaton became the headquarters for the north of England. There were very strong feelings verging on rebellion. This was well known to local government agencies and in 1839 there were rumours of an impending visit by the Dragoons to search for arms. Large quantities of pikes, spears, grenades and caltrops had been made and villagers with guns were detailed to guard all points of entry to the village. It all came to nothing - the rumours were false. It is interesting to note that in later years another local businessman, Sir Joseph Cowen Jnr., would be actively involved in European movements for further political reform. His father had been a Crowley employee.

Photos below - fragmentation after Crowley.
left: one of the new owners Bagnall and right: Gerry Armstrong's blacksmiths (dates unknown).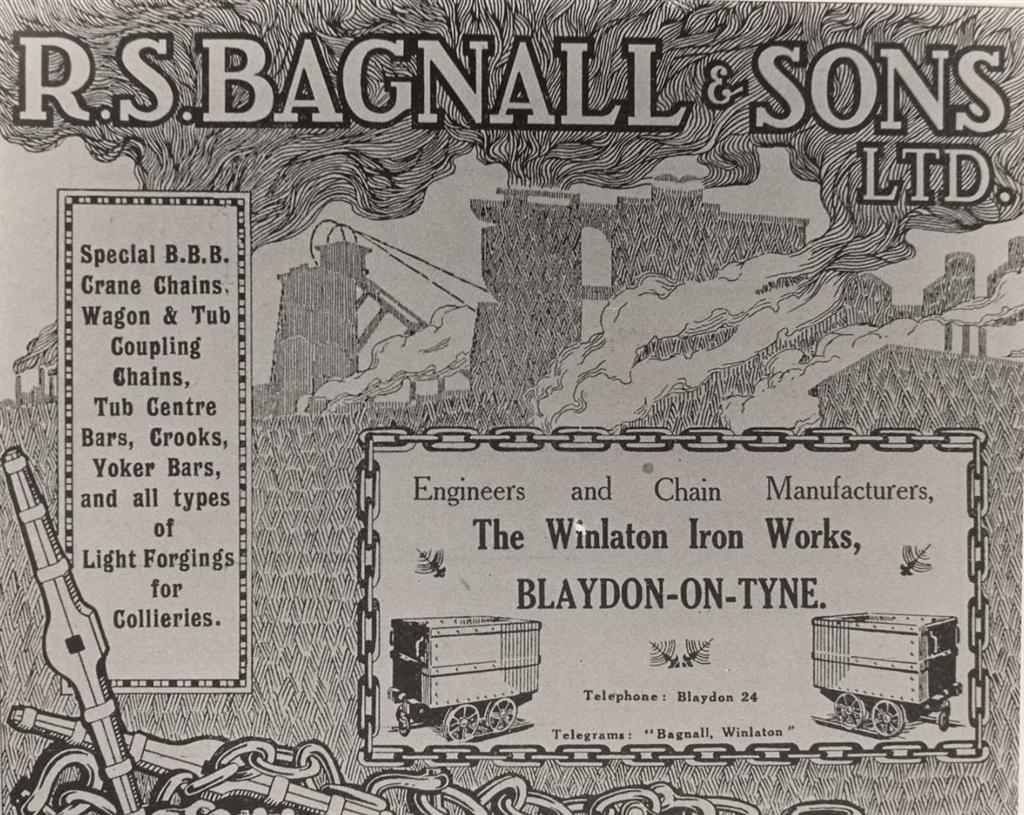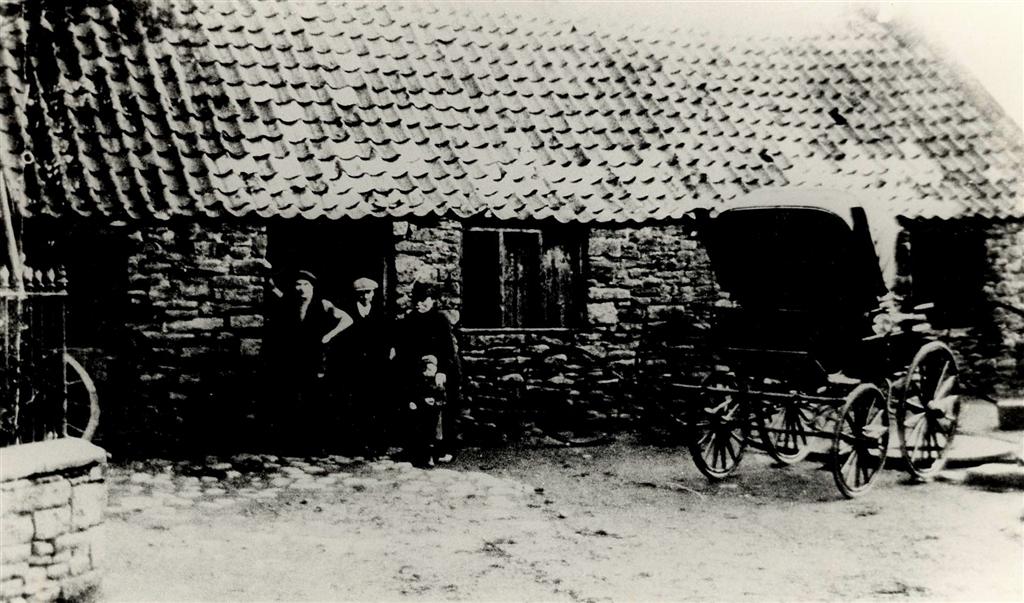 In the mid 1800s, the ironmongery business at Winlaton fragmented under various owners at different periods of time - the Robert Laycock, John Cowen, Robert Ramsay, William Renwick, RS Bagnall, George and Cuthbert Thompson - all offshoots of the Crowley, Millington & Co works. Joseph Cowen began his business operations in Blaydon Burn (fire brickworks and mining). There was a substantial local market for ironmongery goods in the local mines (see Bagnall advert above), brickworks etc. aided, no doubt, by the close links with Joseph Cowen Snr., a former Crowley Crew member.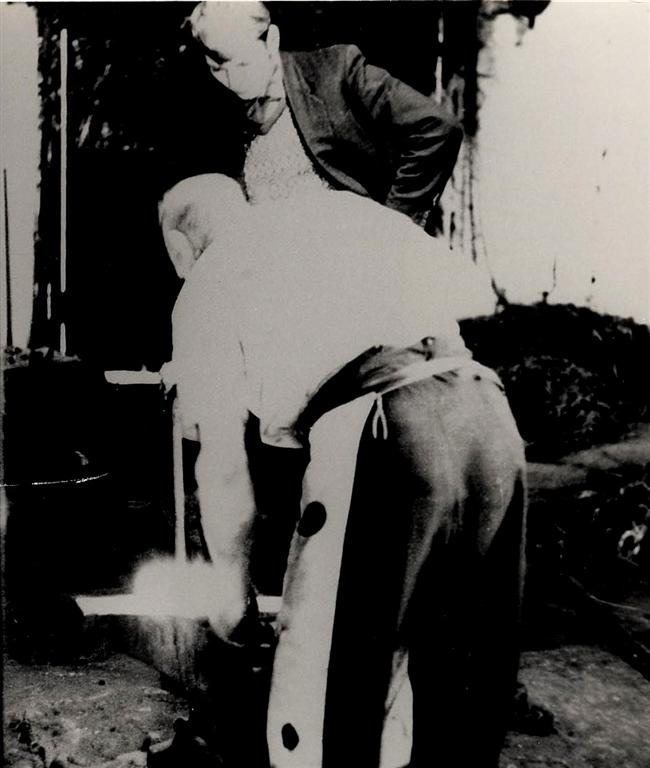 Limited blacksmithing including chain making continued in Winlaton right up 1966 when 'Nixon and Whitfield' chain making factory made its last chain (photo right of last chain being forged). The building was on the site of the recently closed Post Office (ie. before it moved to its present location at the Spar shop). In 1921 the owner George Whitfield lived at Winlaton House (behind the YourMove estate agency). The last hand made chain link was made by blacksmith Jack Hunter and his striker Brian Kyle. The plant was then dismantled and stored with the intention to rebuild at Beamish.
This brought to an end a quite amazing chapter in Winlaton history - one that lasted for 276 years. In just sixteen years between 1691 and 1707 this one man created the biggest industrial expansion of his age. In the eighteenth century 'The Factory' was said to be the biggest unit of integrated industrial production in Britain and probably in Europe.


Acnowledgement - much of this information, put in my own words, comes from two wonderful books* written in the 1890s by William Bourn, a local historian. They are still available at Gateshead Library and make for fascinating reading. Also R Anderson's delightful treatise on the history of Winlaton (see Links) and a few other on-line sources. Thanks also to Gateshead Library's ISeeGateshead on-line archive for the old b/w photos shown. The recent colour photos are my own.
* 'History of the Parish of Ryton' and 'Whickham Parish'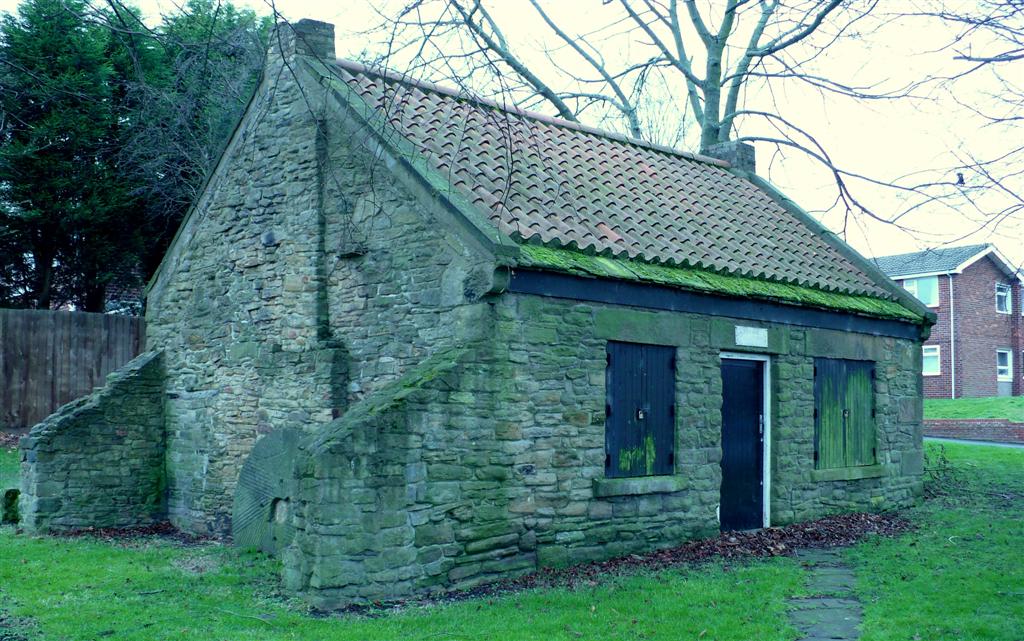 Roly Veitch
1st February 2012
For more information on our local area history, our unique dialect, our wealth of dialect songs and other topics please visit the home page menu - link below.

Back to Home Page