BLAYDON JAZZ CLUB at The Black Bull, Blaydon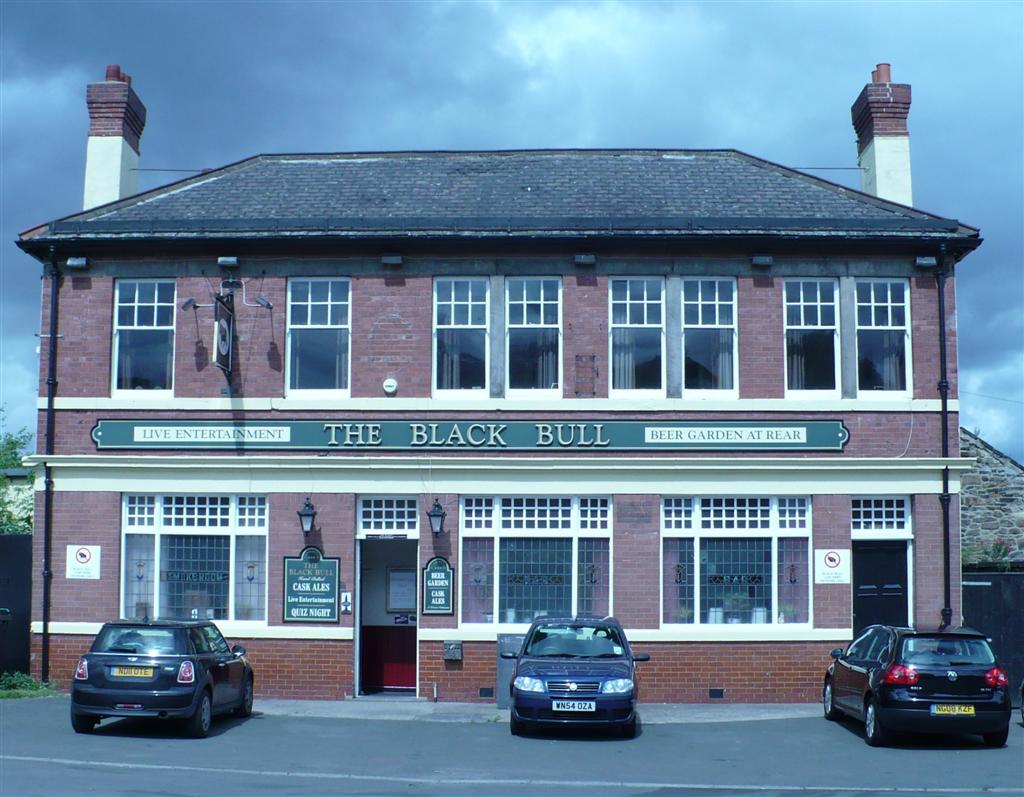 Concerts are monthly on a Sunday evening - 8pm to 10.30pm.
The jazz club is at The Black Bull, a lovely traditional style pub which has a nice, intimate music room.
Address - Bridge Street, Blaydon NE21 4JJ
Tel. 0191 - 4142846.
It is on the western outskirts of Blaydon on the right hand side of the road as you head west towards Stella and Ryton, on the B6317.
Parking - there is limited parking in front of the pub but there is also space down the lane which runs off to the left leading down to Sheridan Design. Its not readily visible from the main road but see map (pub in red). People tend to park down the side, two wheels on the footpath, and this accommodates quite a few cars. Also there is space for cars on the opposite side of the B6317 in Fountain Lane.

Here is a link to The Black Bull's own website. Check out the range of activities and live music on offer together with the perfectly kept ale. Just click on the purple text below.

THE BLACK BULL, BLAYDON

The club's general jazz style policy could be described as mid period jazz, from 1930s swing through to 1950/60s hard bop styles. Accessible and melodic jazz based mostly on The Great American Songbook repertoire of composers such as Berlin, Gershwin, Porter, Ellington, Rogers & Hart, Kern, Van Heusen, Arlen, Jobim, etc.
There are other excellent local venues featuring regular traditional jazz as well as contemporary styles. We see our niche as in the middle ground. To find out more about our past (we started in 1984) together with some nice photos do visit 'Blaydon Jazz Club Biog. and Gallery' via the home page.

BELOW ARE OUR 2017 CONCERTS MARCH TO JUNE.

Sunday 19th March - 8pm - Adm. £5.00
Dean Stockdale Trio
A return visit by one of the region's finest jazz pianists with his trio, Mick Shoulder bass, Adam Sinclair drums. Last visit here he put on a memorable concert featuring music associated with the legendary Oscar Peterson.

Sunday 16th April - 8pm - £5.00
Lickety Split
A first visit by this unique octet. A mini big band playing in a 50s cool West Coast style - immaculate, swinging arrangements of the jazz repertoire.

Sunday 21st May - 8pm - £5.00
Alter Ego
A return visit by this great NE sextet playing music in the spirit of the Jazz Messengers.

Sunday 18th June - 8pm - £5.00
James Birkett/Bradley Johnston Jazz Guitar Duo
A brilliant selection from the history of jazz guitar from this acclaimed duo.

SATURDAY AFTERNOON SESSION - 15th July 1pm to 3.30pm - £5.00
Colin Aitchison tpt, Franco Valussi clnt, Steve Andrews sax/clnt, Alan Rudd bass, Roly Veitch gtr
The annual visit of the Hong Kong based Colin & Franco and friends. It wasn't possible to arrange an evening concert this year hence this Saturday afternoon session.

Sunday 20th August - 8pm - £5.00
Paul Edis Trio
One of the best piano trios anywhere! Paul Edis pno, Andy Champion bass, Russ Morgan drms.

Sunday 17th September - 8pm - £5.00
Hand to Mouth - Lindsay Hannon & Bradley Johnston
In the centenary year of the birth of the one and only Ella Fitzgerald, Lindsay and Bradley pay tribute to Ella's unsurpassed duets with legendary guitarist Joe Pass.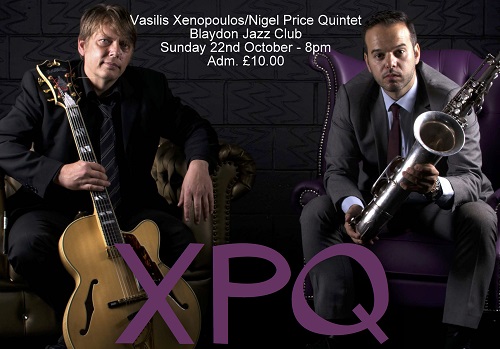 Sunday 22nd October - 8pm - Adm. £10.00
XPQ - Vasilis Xenopoulos and Nigel Price with The Paul Edis Trio
Mercurial tenor sax player Vas brings top rank UK jazz guitarist Nigel Price together with the Paul Edis Trio.

Sunday 19th Nov - 8pm - £5.00
Paul Edis, solo piano + the Early Bird Band.
Established in May 2014 at the Lit and Phil as a Saturday morning work-shopping band, the name 'Early Bird Band' is in part in recognition of the early morning starts, and Charlie 'Yardbird' Parker. Already some fantastic young players have passed through the ranks. Drummer Matt MacKellar is now at Berklee College of Music, Boston. Guitarist Francis Tulip was another amazing talent. Francis has just started his second year on the degree course at Birmingham Conservatoire. The Early Bird's trombonist Andrew Hedges plays in the Durham County Youth Big Band. Drummer Dylan Thompson (all of fifteen!) is another great prospect. Ben Lawrence plays piano and trumpet. Phillip Grobe plays piano and did a great job playing Ellington's Sacred Music with Jambone at the Sage and Ushaw in July. Over the last three years the Early Birds have performed at the Sage, Ushaw Jazz Festival and at numerous other venues.
The current line-up of the Early Bird Band is as follows:
James Metcalf – trumpet; Ben Lawrence – trumpet & piano; Alex Shipsey – alto sax; Alex Thompson - alto sax; Andrew Hedges – trombone; Phillip Grobe – piano; Alex Shipsey – bass; Dylan Thompson – drums:

Sunday 17th Dec - 8pm - £5.00 - XMas concert plus the legendary DIY buffet
Roly Veitch Trio plus special guests George McDonald (clnt) and James Birkett (gtr)
Goodman style clarinet plus scintillating guitar from our star guests.

Back to Home Page